Depend on our infallible Eagle Eye if you need to detect and assess (even minimal) deviations between two PDF documents quickly and reliably. And the needle in the hay stack won't stand a chance!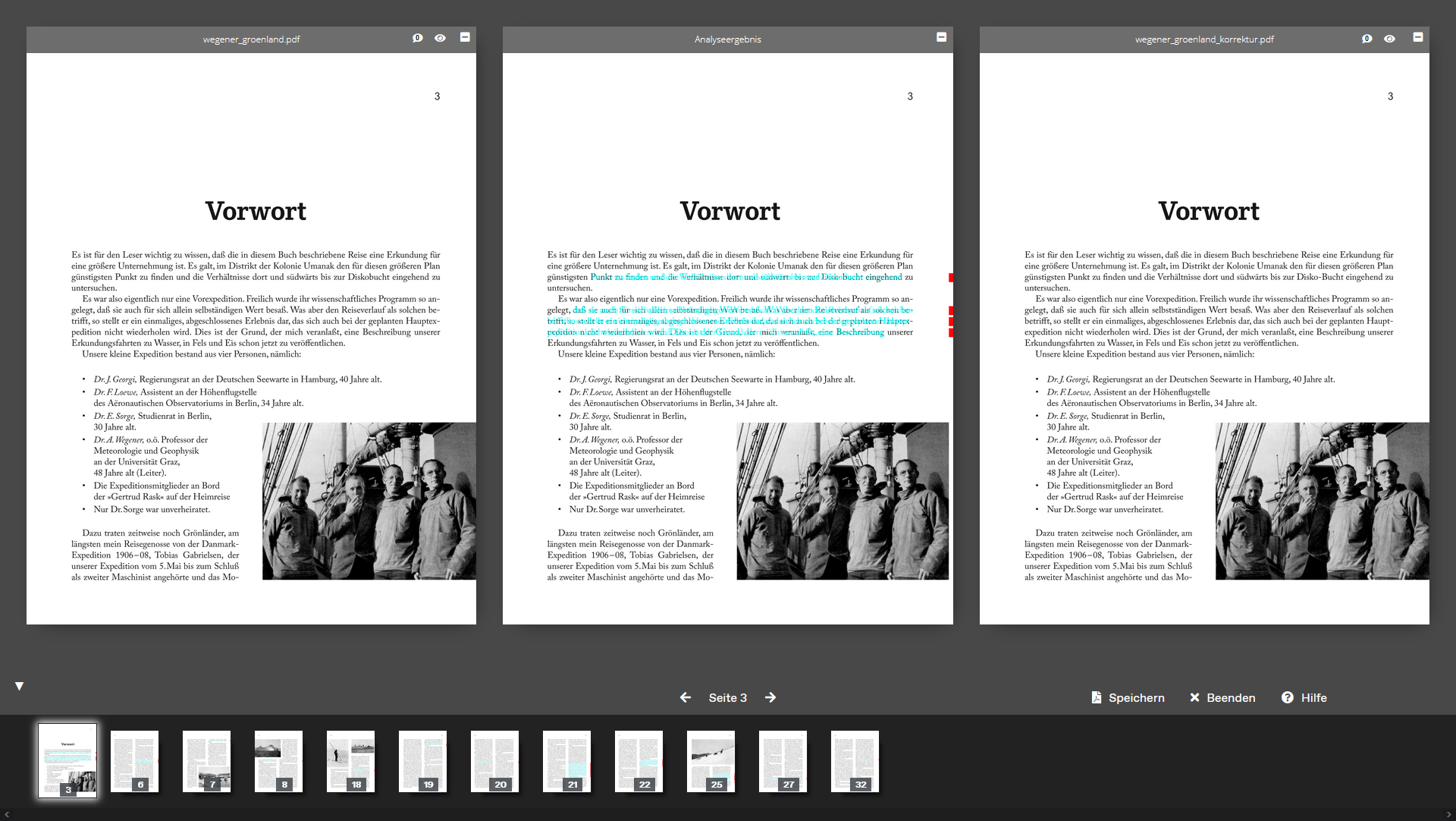 Execution of corrections
You want to make sure that all of your desired corrections (and only those!) are executed?
Eagle Eye marks every single deviation in your page composition for you to check.
Correction instructions and comments in the PDF can be shown and hidden. This way you can be sure that every correction has been taken into account.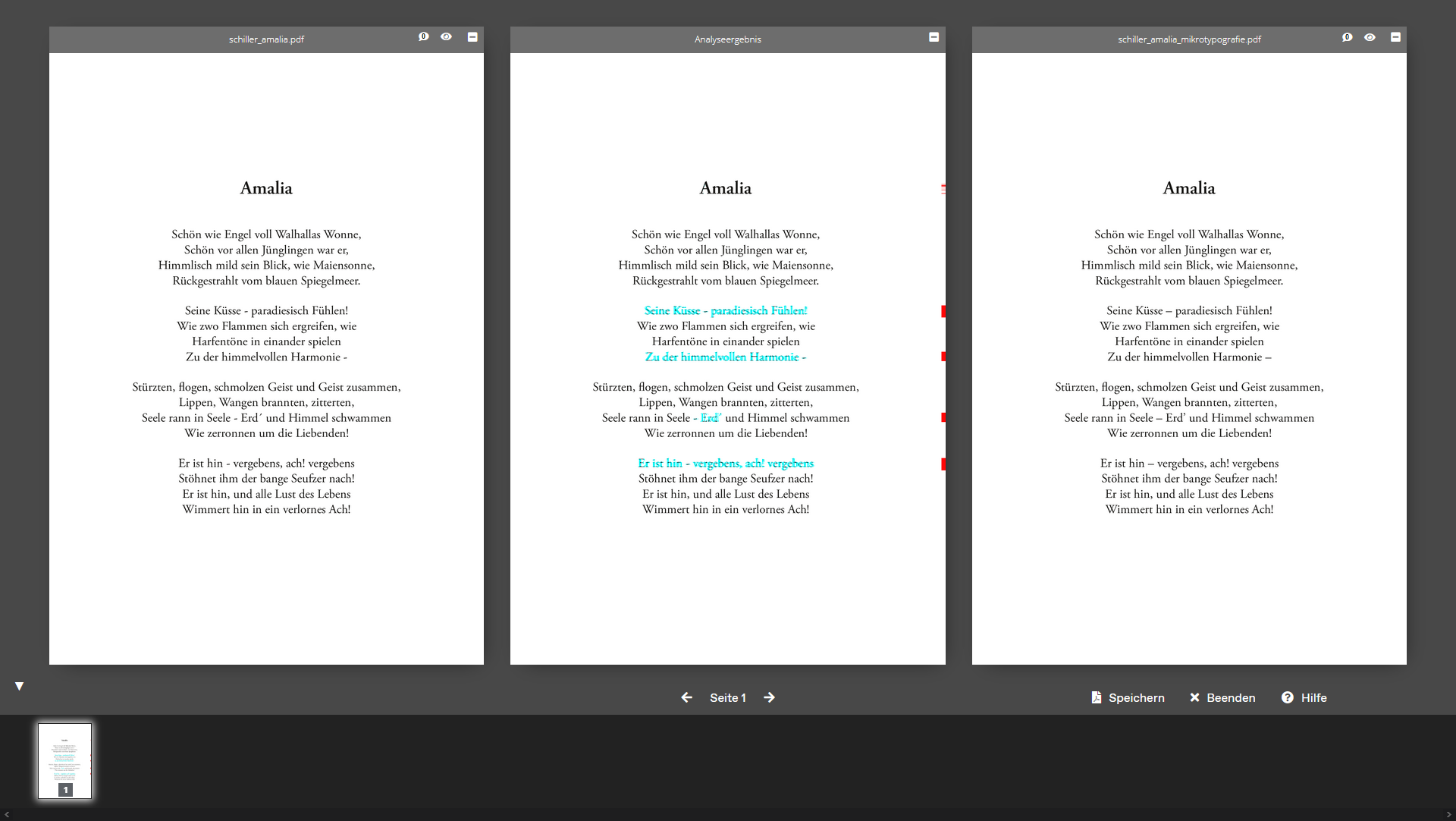 Microtypographical standards
With finely tuned scripts, microtypographical standards are incorporated into your page composition within the blink of an eye. Unfortunately, automation can bring on unsought changes, e.g. new line or page breaks which are time-consuming to check afterwards.
Let our tool help you to enhance your documents and meet highest typographical standards.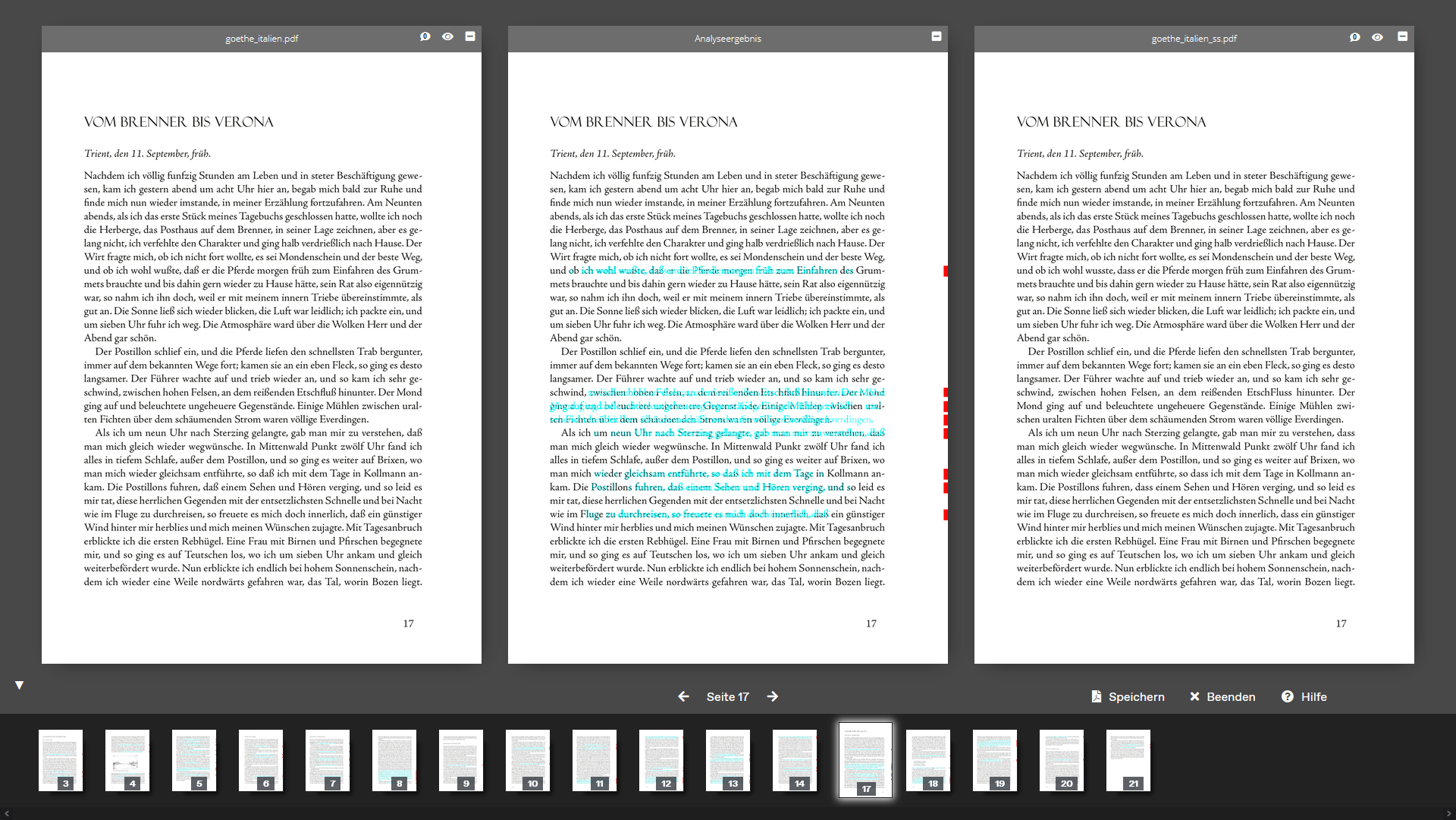 Search & replace
You want to transfer your text from American to British English via search & replace runs without taking a risk?
Eagle Eye will show you in an instant which changes were applied. Unintentional ones included!