If layouts are edited across several document versions it is of critical importance that only those sections modify that are deliberately and purposefully manipulated. Eagle Eye picks out all the differences in the files for you and you can rest assured that no unwanted redesign, no matter how tiny, will be overlooked in your page composition.
InDesign version
Adobe is constantly updating InDesign and has made a new version of the program available every year since the Creative Cloud was launched. This makes it repeatedly necessary to convert files that were created with an outdated InDesign version to the latest release.
With the help of Eagle Eye, you can see at a glance in which places your page make-up is affected by a conversion.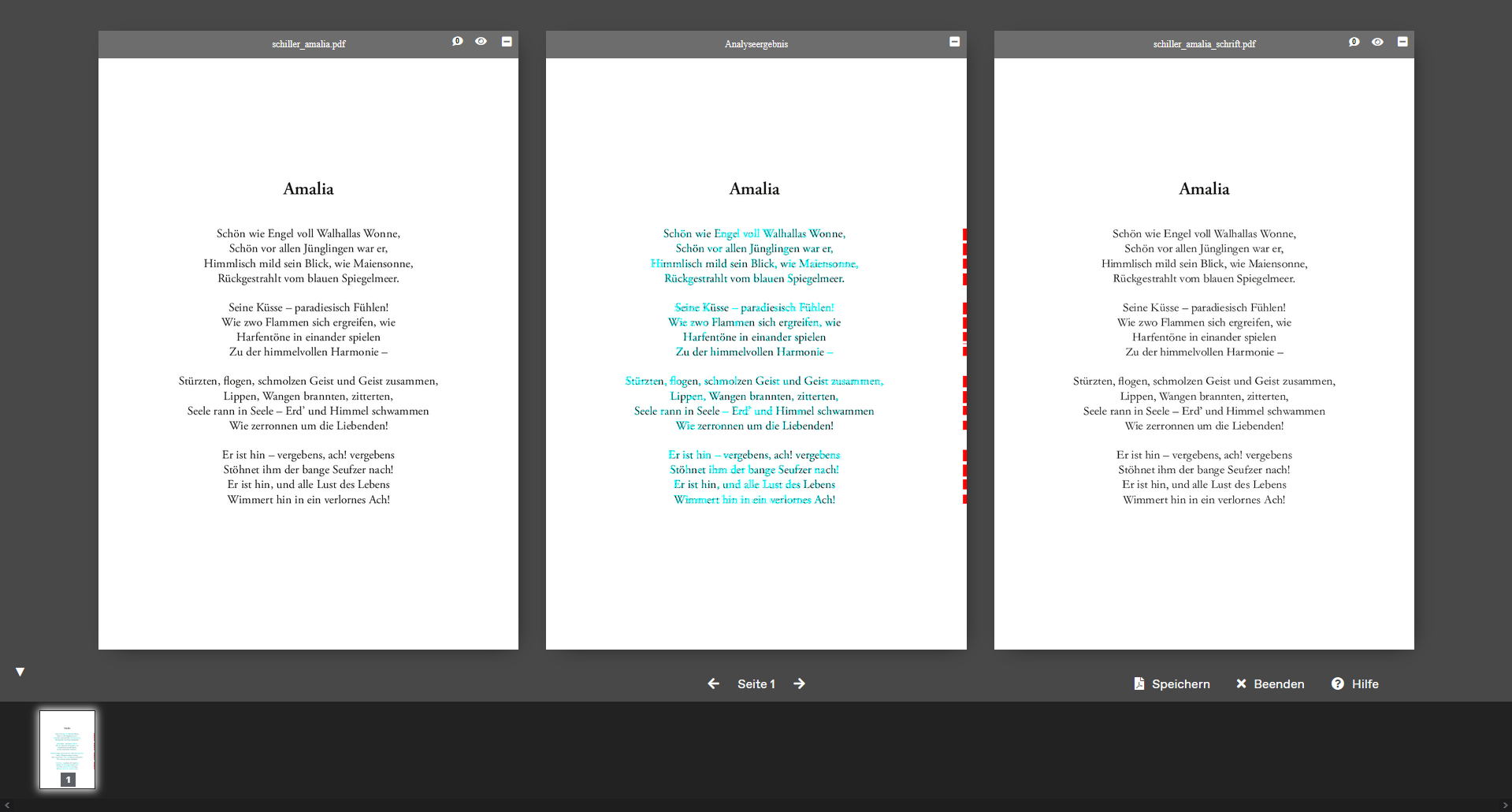 Fonts
The use of identical fonts from one document version to the next is essential to protect you from nasty surprises in the line and page breaks of the layouted file. When using fonts from the Adobe Cloud, for instance, you cannot safely assume that the offered fonts will remain unchanged over time. Or there may be fonts with identical names but slight differences in kerning or undercut. Or you have to replace a font that is no longer available for a new edition of the document.
Eagle Eye supports you in checking whether the font used is correct or similar enough. Or which sections have to be reworked specifically in order to keep the original page make-up consistent.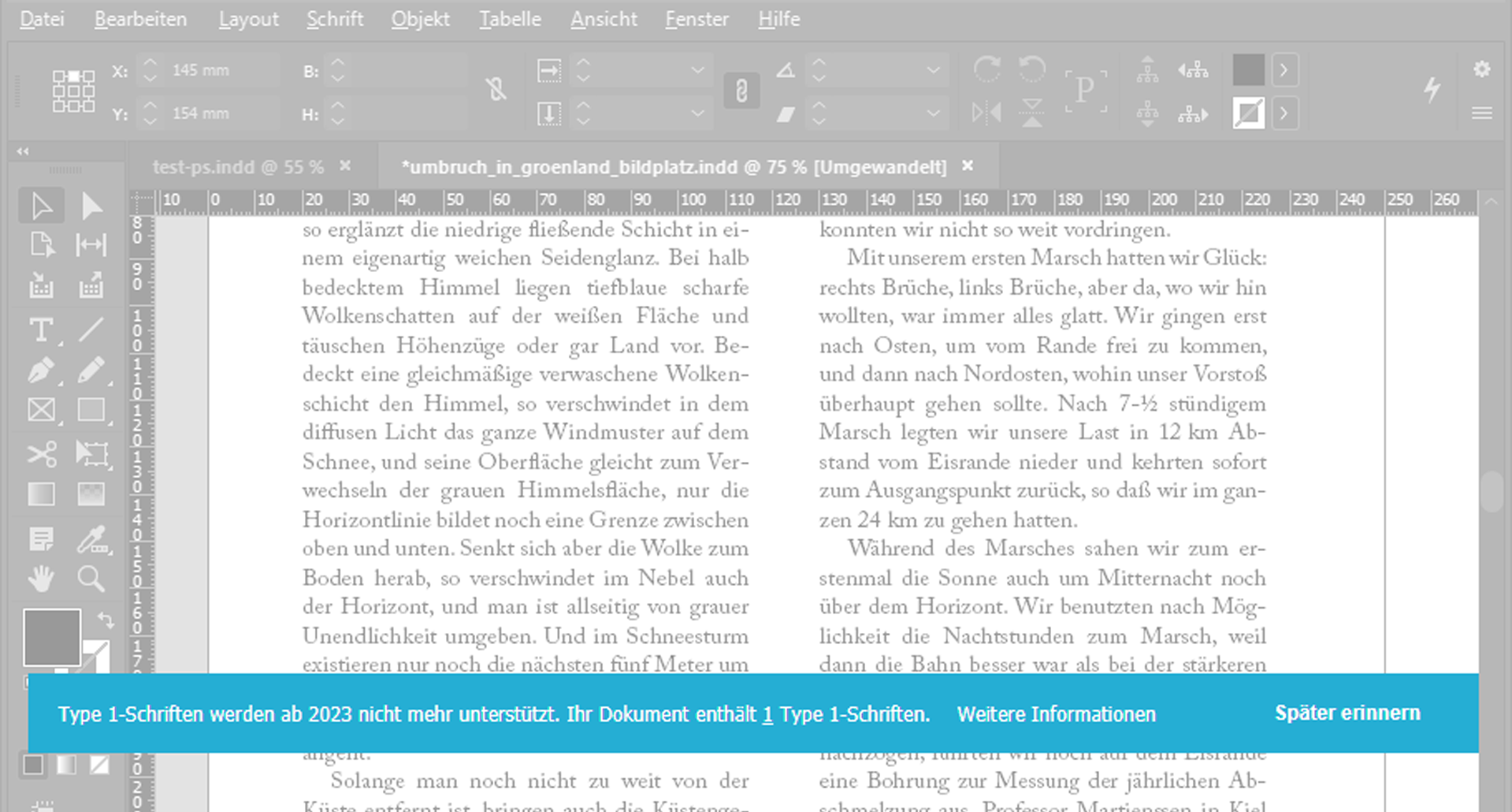 Type 1 fonts after 2023
Does this error message sound familiar? Adobe InDesign will no longer support PostScript Type 1 fonts after 2023, and displays a message to that effect when you open documents that still use PostScript fonts.
Now you have to replace the PostScript fonts with newer TrueType or OpenType fonts. Often, however, the kerning of the font changes and lines break differently than with the old font. Text-overflow and changed line-breaks can occur.
With EagleEye you can easily check if everything is still in place after updating the font. Simply write a PDF with PostScript font and one with the new font and compare both results with each other.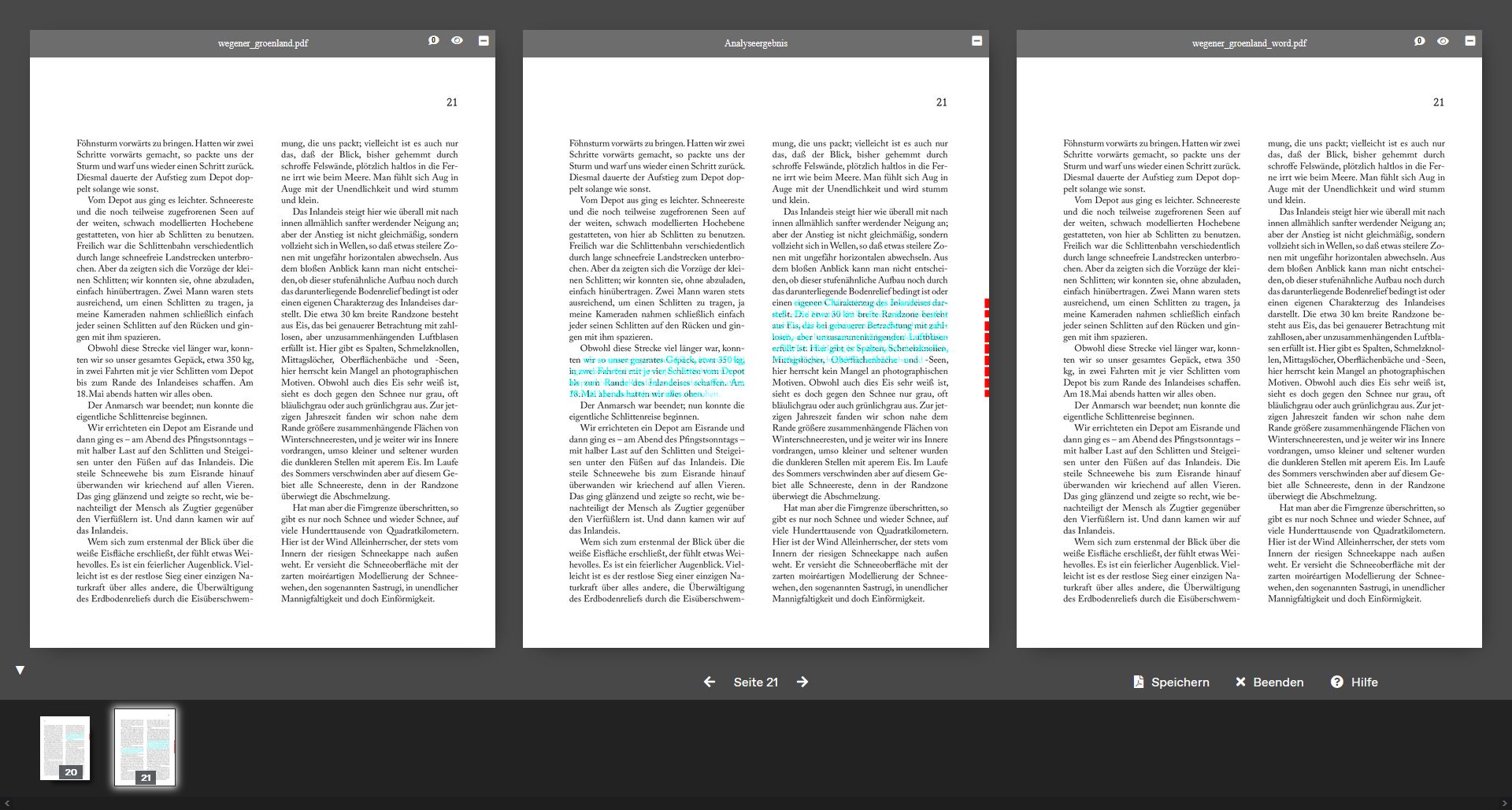 Word typesetting
Word has developed into a veritable competitor of the common DTP programs. Dependable control over the page composition across several document versions, however, is often difficult. When a Word file is opened the hyphenation of the text, for instance, might unexpectedly change or widows at the bottom of the pages are suddenly dealt with differently.
Even if you can't keep Word completely in check, Eagle Eye will help you discover potential dangers to the consistency of your page make-up.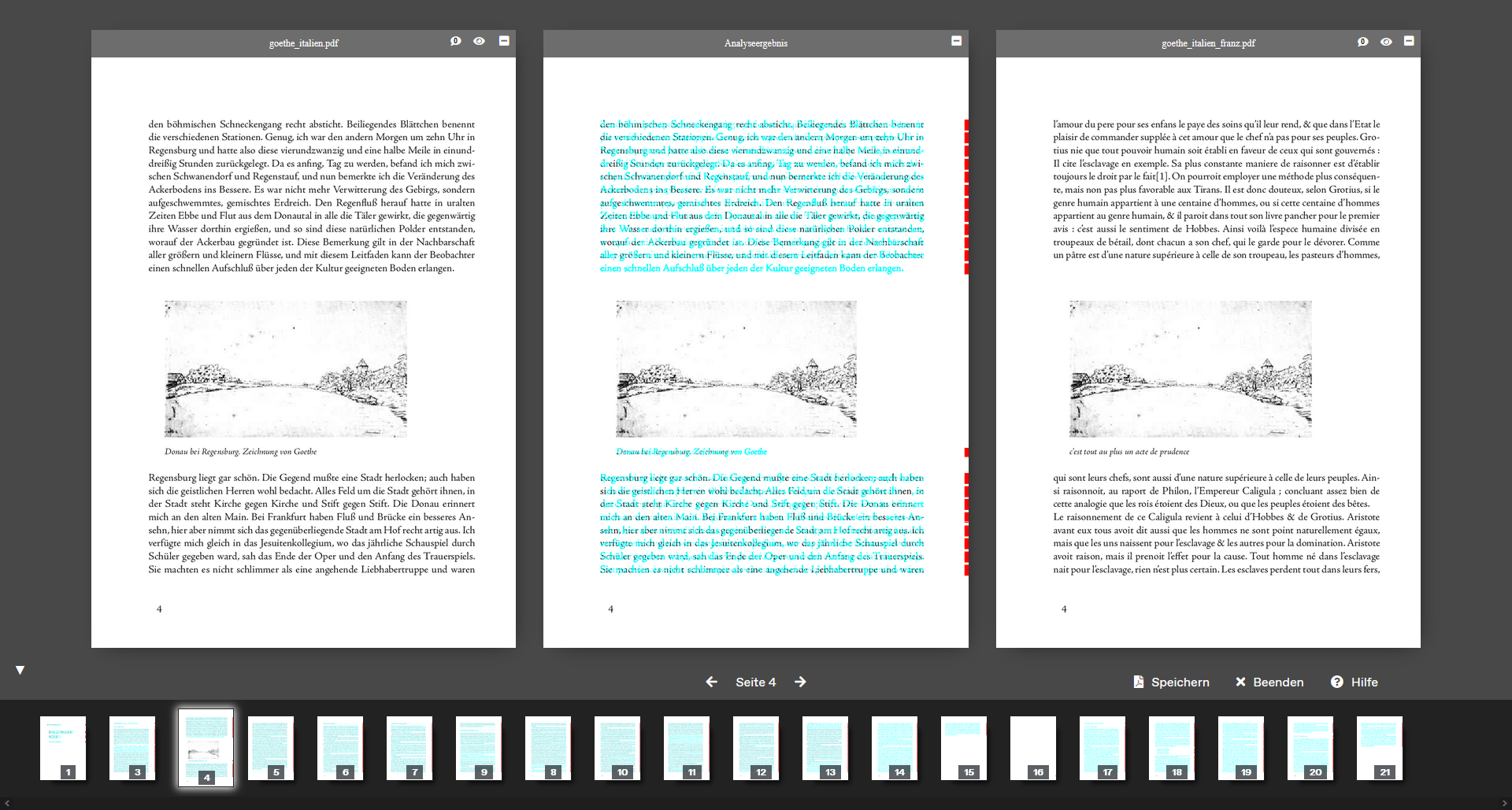 Change of key plate
When printing a catalog that is published in several languages ​​with black text but identical colored parts, a change of key plate is often chosen for cost reasons; for this, it is paramount that the position of the colored parts ​​is absolutely identical in the print files of the different languages.
With Eagle Eye, you are on the safe side when using a change of key plate.